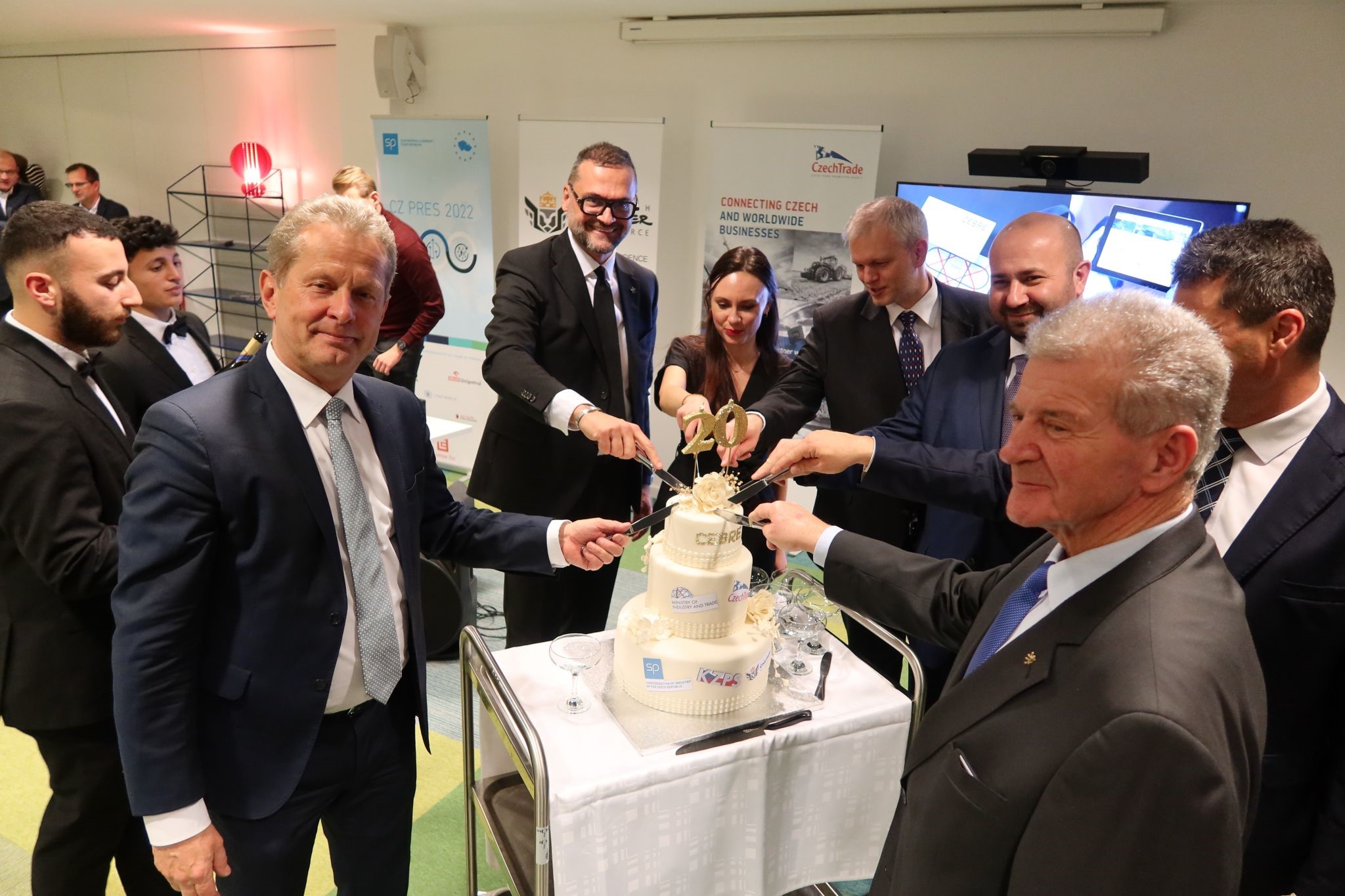 This week CEBRE - The Czech Business Representation to the EU celebrated 20 years since its foundation. The CzechTrade team prepared a birthday present in the form of a rebranding, including a new logo, which was created in cooperation with the graphic studio S&K PUBLIC.
CEBRE Director Pavel Zelenka welcomed the event, MBA, followed by speeches by individual speakers - Ambassador Edita Hrdá, Deputy Deputy Minister Lukáš Prokeš, Ministry of Industry and Trade of the Czech Republic, Radek Jakubský, Vice President of the Czech Chamber of Commerce, Lukas Martin, Director of the International Relations Section of the Confederation of Industry of the Czech Republic / Confederation of Industry CZ, Jan Wiesner, President of the Confederation of Employers' and Entrepreneurs' Associations of the Czech Republic, Radomil Doležal, Director General of CzechTrade, Hana Toclová, Head of Marketing Communications of CzechTrade and Deputy Director Michaela Koletová CEBRE.
CEBRE is engaged in communicating the priorities of business representations, defends Czech business interests with EU institutions, and promotes regulations adopted by the EU among Czech entrepreneurs; last but not least, it deals with the issues of the European legislative framework. The Belgian office of CzechTrade operates the CEBRE office as a specific service of this agency for business representations, and the office also manages the standard services of the agency to assist Czech exporters in entering the Belgian market.
Prepared by foreign office CzechTrade Belgium
Source: MPO.cz, CzechTrade.cz