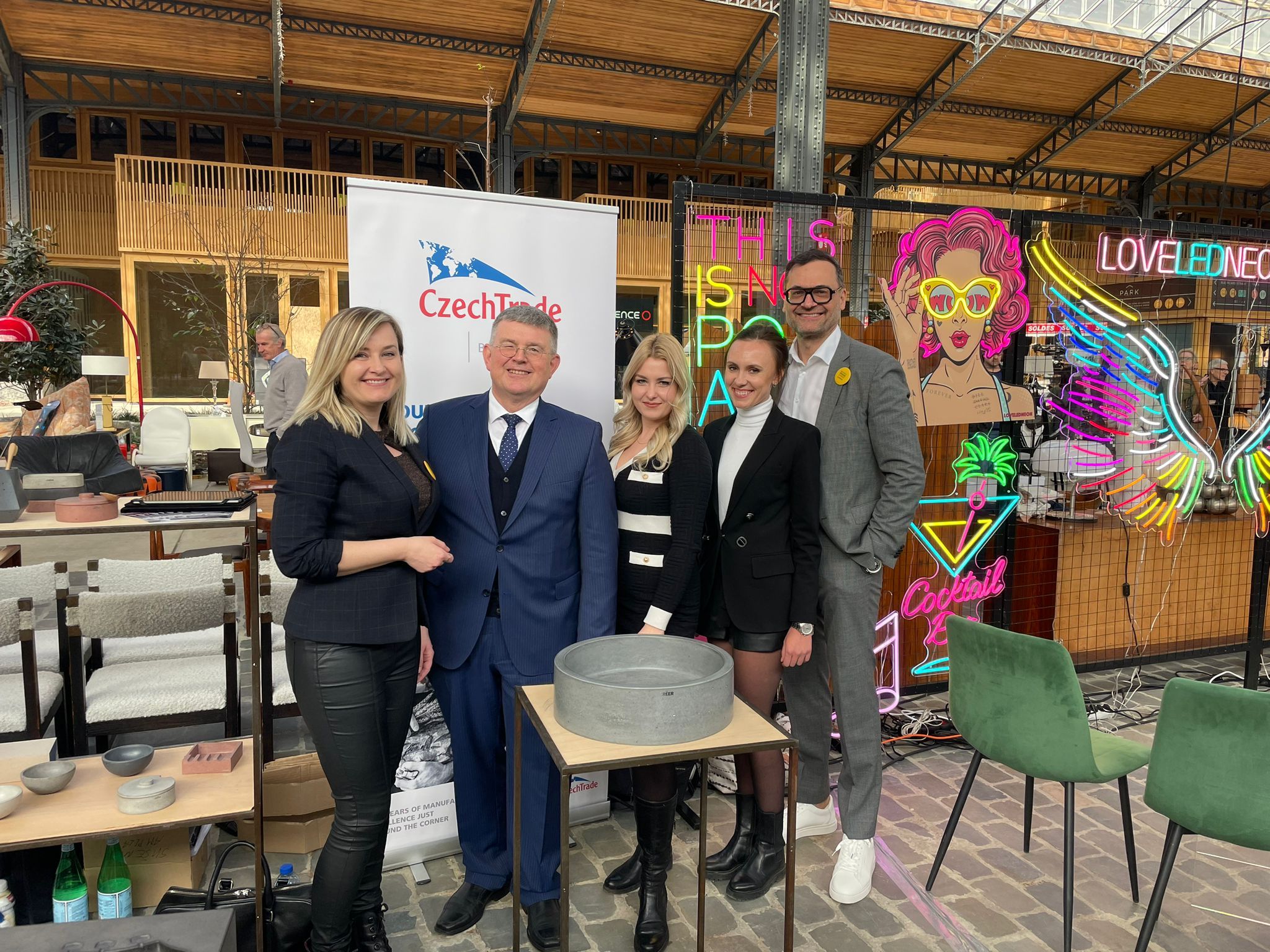 Last weekend, 6 Czech companies participated in the Brussels Design Market, one of Europe's most prominent design events. This year 7,150 people visited the occasion, and thus the previous record of 6,720 visitors from the spring edition in 2022 was broken. Brussels Design Market is a significant achievement after two years of pandemic restrictions.
Over three days, world-class products were showcased to visitors worldwide, 100 B2B partners, and 35 journalists. Czech participants included CRÉER, a producer of high-quality concrete creations, including sinks, lamps, and kitchen equipment. Halama Glass is a glassblowing studio specializing in beautiful, handcrafted glass objects, such as vases and bowls made using traditional techniques. Ateliér Renata is a textile design studio creating high-quality fabrics from sheep wool and home decor items, focusing on sustainability. Vespera's design makes unique and artistic furniture. Lastly, AMPLLA showed their special handcrafted fire extinguishers. The event was also supported by H.E. Pavel Klucký, the Ambassador of the Czech Republic in Belgium, and Bohemia Sekt, who provided us with their delicious champagne.
The Brussels Design Market is an excellent opportunity for Czech companies to present their innovative design products to a global audience. The event offers a platform for companies to network, share ideas, and attract potential clients and customers. The next Design Market will take place in September, and we look forward to seeing all the new and exciting products the Czech companies will showcase.
Prepared by foreign office CzechTrade Belgium
Source: CzechTrade Belgium; designmarket.be