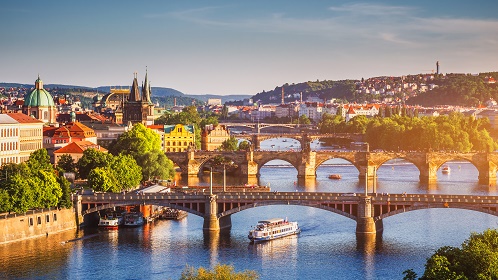 The Czech Republic has a new president Petr Pavel. Pavel was chief of the Czech army's general staff between 2012 and 2015, and then served as chairman of NATO's military committee from 2015 to 2018.
Pavel has been a vocal supporter of closer ties with the EU, including the adoption of the euro. From the beginning, it has profiled itself as a moderate, rather passive, supporter of adopting the common European currency, the euro. He has taken a pragmatic approach, saying that we will not escape its adoption sooner or later. "With the euro, the problem will sort of solve itself because already today, large companies are switching to a balance of payments in euros," he said, adding that the moment this becomes the standard, the government will probably move to legalise the practice itself.
Pavel supports the slimming down of the state, which will go hand in hand with an increase in some taxes, such as property tax, which is one of the lowest in Europe.
He has promised that castle and government policy will be outwardly harmonious but also clear and predictable. He wants foreign trips to be planned in such a way as to benefit Czech companies as much as possible or to have a significant political effect.
Prepared by foreign office CzechTrade Belgium
Source:Seznamzpravy.cz