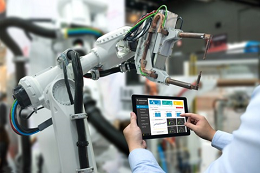 Czech Republic industry gains 2% as automobile, drug production were the most significat contributors. In February 2023, industrial production grew by 2.0% year on year and 0.4% month on month in real numbers, according to the information provided by the Czech Statistical Office.
Automobile production contributed to the growth most significantly. The value of the new orders increased by 1.1% year on year. New orders from abroad dropped 2.7% and domestic orders were higher by 10.1%.
The average number of employees in the industry decreased by 1.0%. Their average gross monthly nominal wage increased by 10.8%.
According to Eurostat data, industry in the EU27 grew 1.0% and dropped 1.9% in the Czech Republic in January 2023.
Provided by the team of CzechTrade Qatar
Source: www.cianews.cz/en