Car industry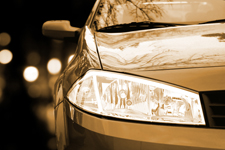 The Czech Republic hosts one of the highest concentrations of automotive-related manufacturing and design activity in the world. With passenger car production at 107.5 vehicles per 1,000 persons, the Czech Republic has maintained its supreme position among world automotive leaders in terms of per-capita output. It is also among the fifteen largest global passenger car producers by volume. The Czech automotive industry employs more than 150,000 people and accounts for more than 20% of both Czech manufacturing output and Czech exports.
The Czech automotive centre of excellence plays a key role not only in the European but also in the global perspective. Based on the country's century-long engineering tradition, good infrastructure and skilled workforce, it significantly contributes to automotive manufacturing and R&D. Over the course of last five years, these investors created over 10,000 new jobs and invested more than EUR 1.4 billion in the Czech automotive industry.
Czech Export Alliances:
Aviation industry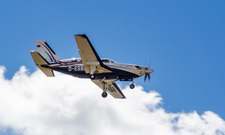 The Czech Republic has a long aviation tradition and has always had a strong presence in the aerospace sector. Over the years the country has made a name for itself based on outstanding quality, reliability and innovation in the industry. From basic production to final aircraft assembly and cutting-edge research and development programmes, the local aerospace industry has progressed significantly and simply cannot be overlooked. Today most Czech companies and institutions work with top industry players on various levels and take part in multinational joint programmes or research projects.
The aviation industry of the Czech Republic focuses on two main activities. First of all, there is the production of complete aircrafts. It concerns smaller aircrafts for local and regional transport, training and light combat aircrafts, sport and agriculture aircrafts, ultralight aircrafts and gliders. A quarter of ultralight aircrafts sold in the world have been produced in the Czech Republic. The second segment of the aviation industry is the production of components for large transport and military aircrafts and helicopters.
Czech Export Alliances:
Engineering industry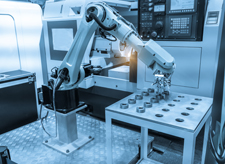 Engineering forms the backbone of the Czech economy and its manufacturing base is made up of more than 1,100 companies. These companies are especially involved in the field of energy engineering, transport engineering, production of machining and shaping tools, metallurgy and production of structures and metal components. Czech engineering companies supply complete industrial equipment – i.e. turbines, machining and shaping tools, air-conditioning equipment, building machines, agriculture machines and food processing machines. The Czech Republic exports almost 90% of its engineering production, especially to EU countries, whereas its presence has also been consolidated in the Asian and Latin American markets. Production shows a growth also due to new technologies, such as nanotechnologies, sophisticated electronics, automated systems and mechatronics.
Czech Export Alliances:
Environmental technologies
The environmental technological industry has been on the rise in the Czech Republic from a long-term perspective, and these modern approaches mean plenty of opportunities for Czech industry. A number of companies are involved in these sectors in the Czech Republic, and on the global level, where they offer interesting solutions. Czech companies are involved in the sector of green technologies, for instance manufacturing biogas stations. Aqua industry Technologies is involved in treating waste water through the use of 3D nanotechnologies and hydroelectric plants. Furthermore, there are companies involved in machining for wind power plants, production of towers for wind turbines, also fully automated biomass boilers and boilers for straw burning. Another Czech company is engaged in mobile water treatment system. Moreover, there are associations affecting this field as Association of Industrial Plants Suppliers (SDIC).
Czech Export Alliances:
Medical equipment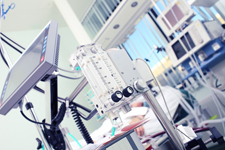 Nowadays, the export of medical equipment from the Czech Republic has been marked by significant growth. Czech companies receive comprehensive professional orders. This sector has a high share of innovations, and many companies from this sector finance their own research and development, cooperating with scientific institutions and universities. Furthermore, considering new technologies, we should mention that there are Czech companies producing nanofibers for medical purposes and moreover Czech Republic is a significant producer of electron microscopes.
Czech Export Alliances:
Electronics and electrical engineering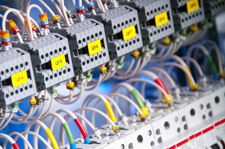 More than anything else, the Czech electronics and electrical engineering sector is based on its long tradition and the extensive skills of its employees. The entire industry accounts for more than 14% of Czech manufacturing output, which makes it the second largest sector in the economy. Over 17,000 companies employ more than 180,000 workers in the sector here. Most of the sector's output is exported, mainly to markets within the European Union. In particular electrical engineering (electric engines, generators, transformers, electric switchgear systems and switch aggregates, cables and insulated wires) are produced by the electrical industry. Computer and office technology, consumer electronics, hardware and automated electronics, medical and optical equipment rank among other sectors of electrical industry production.
Catalog_Czech_ELECTRONICS (2.4 MB)
Czech Export Alliances:
Chemical and pharmaceutical industry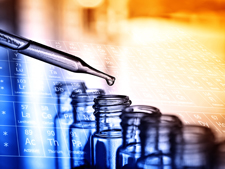 The chemical industry of the Czech Republic is among its main industrial branches. In 2014 of its revenue amounted to 22 billion EUR, and more than 116,000 people are employed in this area. Production of basic chemical substances (64%) and production of pharmaceuticals (17%) contribute the biggest share in terms of revenue. Chemical industry products are supplied to other affiliated sectors, such as the automotive, construction, electronic, food-processing, textile industries and others. Czech companies produces for example fertilizers, polyester fibres, plastic materials and inorganic substances besides they also belong to the most significant producers in this sector.
Czech Export Alliances:
Glass and ceramic industry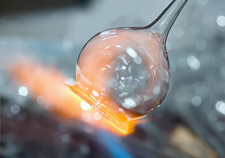 The Czech ceramic industry has an excellent reputation in the whole world thanks to its unique and top-quality hand-crafted production. The glass and ceramic industry is represented by roughly 150 companies and more than 22,000 employees (2014) are employed in this sector. Revenue in this sector reached over 45 billion CZK in 2014, in which flat glass represents 38 %. Glassworks in the Czech Republic produce 2,000 tons of flat glass and four million bottles, small bottles and flacons daily. Czech producers are among the most significant producers in this sector. There are companies dedicated to the production of chandeliers or for instance drinking glasses, jewellery and much more.
Czech Export Alliances:
Furniture industry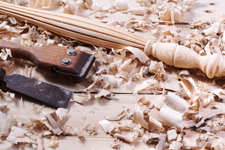 The Czech furniture industry benefits from the reliable availability of basic material – blanks, chipboards, veneers, squared timbre etc. The crown in this sector is curved-wood furniture and also design features such as forging, clips and lockers. The sector has recorded an unprecedented growth in recent years, mainly due to exports. Metal furniture, medical furniture and upholstered furniture are exported most of all. These are in particular products with high added value. Furniture producers often cooperate with designers and the designers' studios. We also supply furniture to cafés, restaurants and hotels worldwide. There are also Czech companies who specialize on designed upholstered furniture or outdoor furniture.
catalog_Czech_Furniture (3 MB)
Czech Export Alliances:
Building industry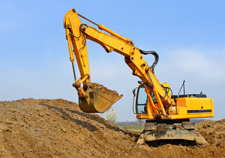 The building industry is one of the most important pillars of the Czech economy. It represents 7% of the production of the total Czech economy, and more than 8% of all employed people work in this area. A wide range of diverse materials, products and technologies are used in the building industry. These include, for example, fasteners, insulating materials, ceramic tiles, roofing, structural frames, building chemicals, floors, windows, doors, shading techniques, building machines and many others. Czech companies involved in this sector are competitive with their products also at a global level. Czech producers are involved in roofing production, site barracks, residential, sanitary and low-energy modules, profiles, slats, tubes, plastic tubes, shading equipment, ceramic tiles, and production of dry mortar, plaster mixes, stucco and many others. Moreover they are among the most significant producers in this sector.
ICT sector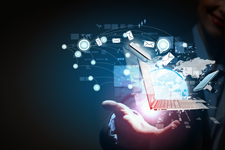 Nowadays, information technologies have a decisive effect on the economy and society as a whole. The Czech Republic has become a very desirable and sought after spot for foreign investors in this sector, especially for their development centres and IT services outsourcing. Global companies are among the most significant investors to this field. Czech software companies are famous worldwide. The Czech Internet browser Seznam.cz is also very famous; it is the only browser from countries using the Roman alphabet that can compete with Google.
Czech Export Alliances:
Food industry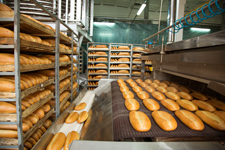 Basic subsectors of the food industry in the Czech Republic include processing and preservation of meat and meat products, also processing of fruits and vegetables, moreover production of dairy products and the production of mill and starch products. In the field of beverages the main sectors are brewing, production of mineral water, soft drinks, distilleries and viticulture.
Industrial design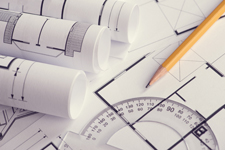 The Czech Republic has many very talented designers who succeed both at home and abroad. Among these are Jiří Pelcl, Rony Plesl, Jan Kaplický or Bořek Šípek. There is also a growing number of companies that make an effort to strengthen their competitiveness through design and cooperate with a designer to discover a new inspirational view into both existing and the latest production. Meanwhile in the past, design used to be linked with the fashion industry and luxury goods. Nowadays, it asserts itself increasingly in all branches of industry, including engineering. Many Czech companies, by far not only the large, have adopted cooperation with a designer into their business and marketing strategies and they succeed in the sector of interior design. Due to design, producers of town furniture or sanitary beds have been successful all over the world as well. The quality of Czech industrial design is confirmed by the Red Dot Award for designer Martin Tvarůžek who designed a machining tool for the production of the Škoda Machine Tool.
Designers database:
The Czech Republic is nano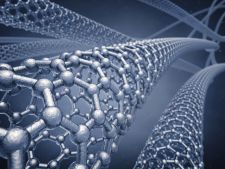 The Czech Republic belongs to the cradles of modern nanotechnology. Currently, the Czech Republic is the world leader in the research and development and in the industrial production of nanofibers. Dynamic growth of the industry, together with excellent results in the area of both research and business are related to the revolutionary patent of a machine for nanofibers production. Since then the Czech Republic has constantly been coming with innovations in the field of nanotechnologies and creating next generations of nanofiber structures. The success is based on the high level research, its connection with the business and fast application of the innovations in practice. There are many top scientific and research institutions in the Czech Republic cooperating with commercial companies in the area of nanotechnology. They offer them complete service from counselling to solving particular research tasks. The number of entities involved in research, development of nanotechnology and production of particular nano-applications has trebled in the Czech Republic in the last 7 years.
Musical instruments and technology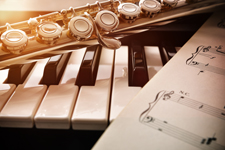 The production of musical instruments has a very long tradition in the Czech Republic – for example the production of string instruments and of wind instruments dates as late as the beginning of 17th century. The Czech musical instruments are very well known abroad because of their good quality and most of the producers deliver their instruments to the whole world. In the Czech Republic the wind, brass, percussion and string instruments are made. Also Czech pianos and upright pianos are world famous. Even one of the biggest producers of pipe organs is located in the Czech Republic. In the production range there are also accordions, mouth organs and cymbalos. The best quality materials are used for the musical instrumentals´ production and the producers often cooperate with the top Czech and world players. The quality is guaranteed by good quality craftsmanship which is often combined with the application of the most modern technologies. Other companies in this industry engage in the production of cases for the musical instruments, the production of strings, plectrums, mobile stages, mobile podiums, gramo-projectors, speaker sets, etc. Also the biggest producer of vinyl records in the world is located in the Czech Republic. They are so famous that even the biggest stars of pop music have their records made in the Czech Republic – Rolling Stones, U2, Elton John and others.
Toys and games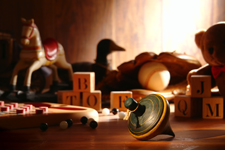 The Czech production of toys follows the tradition when Czechoslovakia used to be one of the world leaders in toy production. Currently, there are about 250 toy producers in the Czech Republic – mostly family companies, small and medium businesses, but also multinational companies. Most of the production is exported to the whole world and the biggest interest, according to the producers, is in the retro-toys, metal toy cars, models and inflatable toys. People are also interested in classic toys, especially magnetic boards and assembly sets which help develop cognitive and intellectual skills of the kids. In the Czech Republic, especially wooden, metal, plush and textile toys are produced. Also sophisticated board games, building kits, puzzles and teasers which stimulate the development of kids are in the product range of the Czech companies. An interesting part of toy production in the Czech Republic are also foam toys and toys focused on the physical activity of children – kids´ ride-on toys, scooters and tricycles, and also attractions for children playgrounds. Another segment of the Czech production of toys is the equipment for children wards of hospitals and for the kindergartens.